»Zurück zu Referenzen/Back to references
2000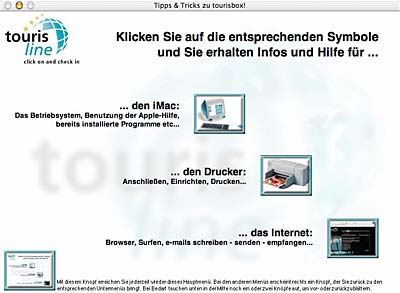 Haupt-Menü
Main menu
Programmierung, Gestaltung und Wording einer multimediale Einführung in die Benutzung eines iMac.
Vorinstallierte Anwendung auf ausgelieferten iMacs der Firma "Tourisline", Stralsund.
Multimedia based introduction to the iMac, pre-installed application
on delivered iMacs of the "Tourisline" company, Stralsund, germany.
Software: MetaCard, Adobe Photoshop, Maxon Cinema 4D, SimpleText
Version für Mac OS und Windows
Version for Mac OS X and Windows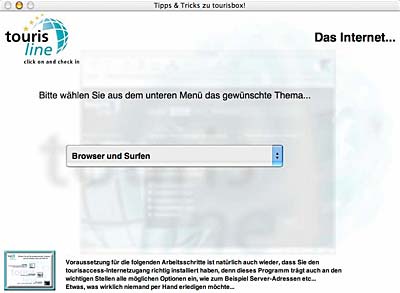 Internet für Einsteiger
Internet for beginners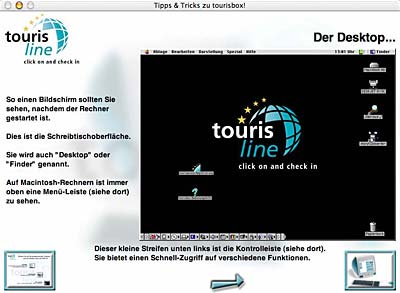 Info zum "Desktop"
Info about the desktop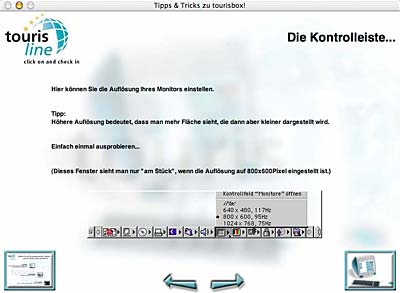 Info zur "Kontrollleiste" (Mac OS 9)
Info about the "control strip" (Mac OS 9)